ecoHairBraiders Association, LLC
Finally! A proven hair braiding training that gives you

INSTANT

"

Protection from Inspection

" by the Cosmetology and Barber boards.

You can "

Open Your Salon Today Without A License

" as a Natural Hair Braider.
What I do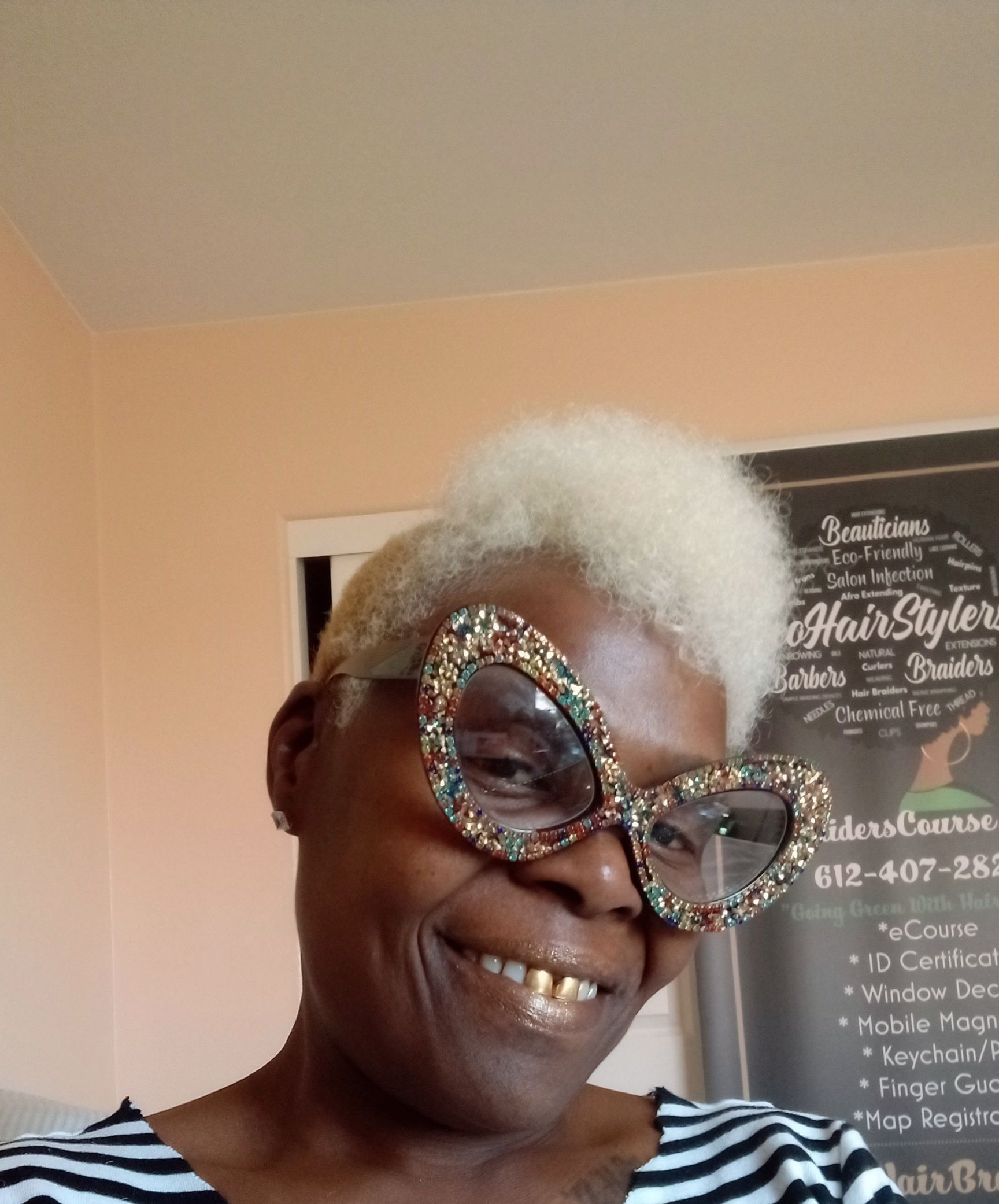 I help hair braiding professionals with outstanding features for highly customizable Hair Braiding Courses to fit their busy schedules.
Unique Learning Paths
I guarantee you an exceptional experience with flexible learning paths and professional guidance on your hair braiding journey.
Video Conferencing
Enhance virtual programs by allowing my learners to access high-quality live sessions with me through desktop and mobile.
This membership is for New Hair Braiders looking to legitimize their hair braiding beauty business.

INSTANTLY get your 🎫Hair Braiding Certificate and 📚Open Your Salon Today Without A License e-book!

This is for one (1) Coaching Session on your 7-day Stylist Social Media Marketing plan.

What you will get:

🎫Digital Hair Braiding Certificate Identification Card
Window Decal
Pin
Finger Protectors
( 1) One to One Coaching Clarity Call
Several Downloads

📲You get a LIFETIME membership.

🎫Your Certificate will be delivered INSTANTLY to your email and phone text.

📆We will create a social media marketing plan, post, and program for your clients.

🔖You can book your session immediately and save your dates for the coaching sessions.

❌This is a 1️⃣ -time FEE!

You can cancel at any time‼️

Thanks again, Denise
Designed and built for everyone
Video interactions, note-taking, interactive ebooks, self-assessment, INSTANT certificate downloads,
No TEST
and much more.
You write ✍️ your name and download or print 🖨️ your certificate
INSTANTLY
!
IMMEDIATE
coverage as a National Natural Hair Braiding business.
532
Certified Hair Braiders
$750k
Student Loan Savings
Registered Hair Braiders Community Asset Map
BraidersCourse.com
Here is what you get with our courses
Hair Needs Infection Control trainings in salon health, safety, and sanitation.
Open Your Salon In ANY State as a Hair Braider with this Certificate.
LearnWorlds is the best learning platform I found so far. I was pleasantly surprised with the possibilities.
Crystal Taylor
Benefits of our training programs
Practical approach
Our hair braiding infection control training is designed to provide the skills in a practical approach. Our students' success is our best asset in showing the quality of our salon infection control training.
Nationally oriented
Strategies shared and knowledge earned allows our students to immediately set up their business and start offering their services around the USA.
For your career
Whether you want to boost your career within the salon you are working or grow at your own hair braiding beauty business by applying the latest strategies we teach, this is the way.
Ready to get started?
Enter your email for early access. Our team will get in touch with you for a personal onboarding.
A whole world of knowledge
Become a Hair Braiding specialist
Created with